RECHARGE Diary
In this section you will read updated contents and news about our project and its implementation.
Recap: first co-creation workshop at MdT Living Lab
On March 15, The Museo del Tessuto di Prato held its very first co-creation workshop in the context of RECHARGE Living Labs.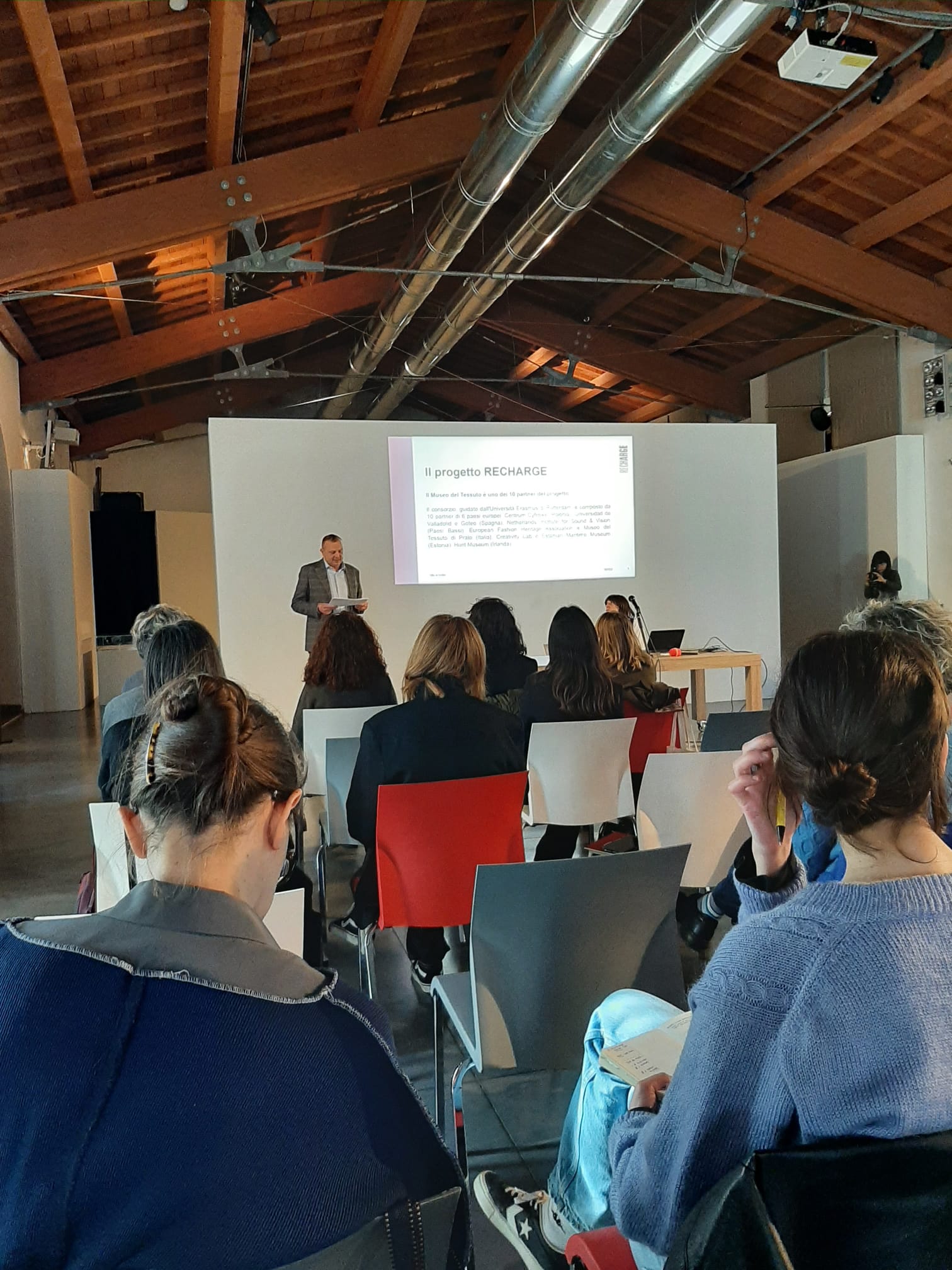 The workshop saw more than 30 people participating, from museum professionals, artists and craftspeople, educational institutions, and representatives of all the professional communities relevant for the museum's Participatory Business Model, which is constantly updated according to the institution's needs and considerations.
After an introduction on the project and explanation of the museum's objective - namely, to establish a sustainable and relevant e-commerce platform - Camilla Marini, Phd, expert in museum digitization an co-creation, and Gaia Gualtieri, co-founder of DHG, e-commerce of raw textile materials and accessories, gave their keynote speeches. Then, Elisa Guidi from Artex Firenze e Elisa Bruttini, Director of Fondazione Musei Senesi, talked about inspiration and sense-making through communities' experiences.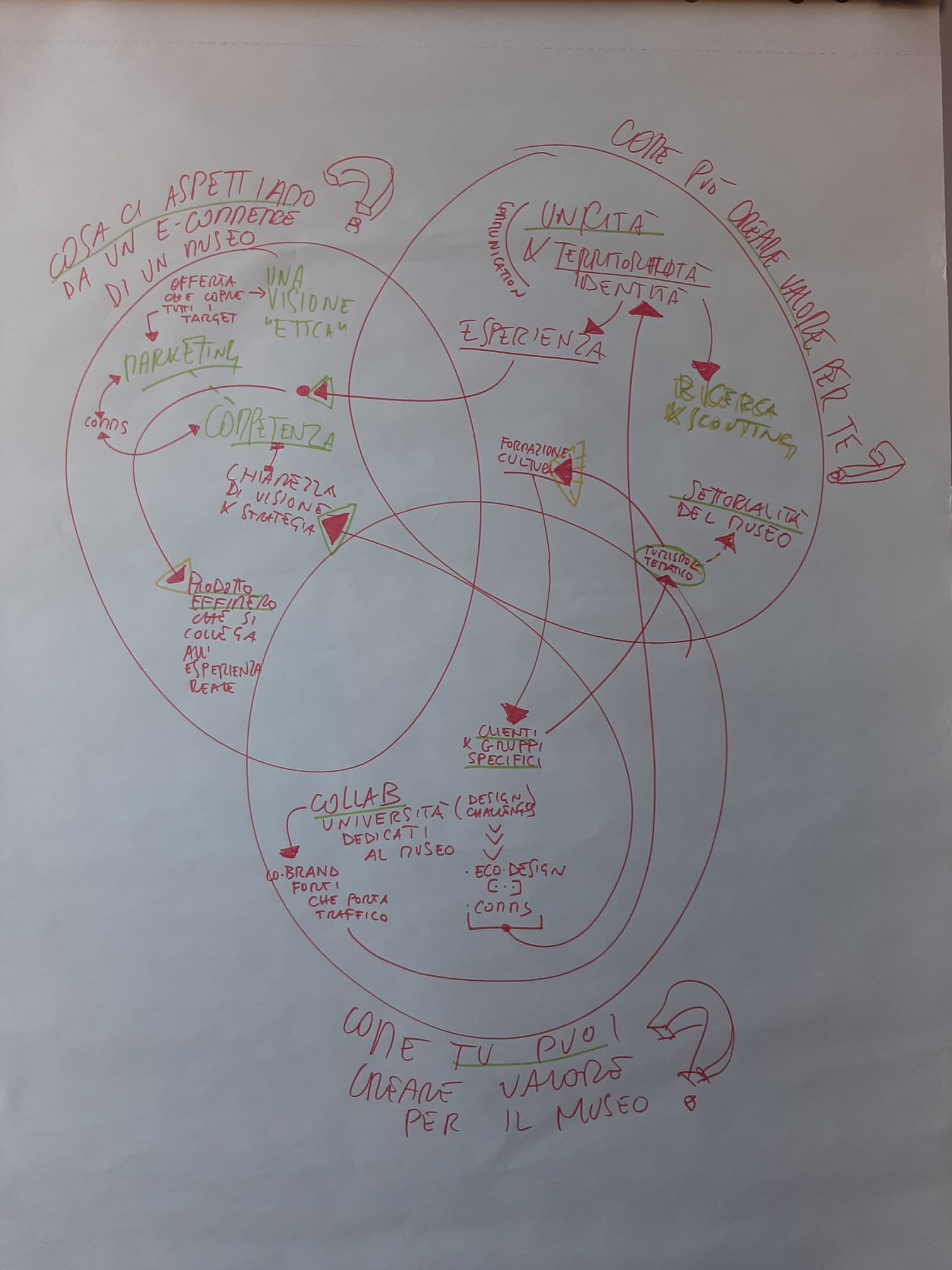 The three working tables that followed focused on three specific themes: MdT E-commerce as a platform to support and endorse emergent, environmental-aware art, design and crafts projects; MdT E-commerce as a tool for local-regional heritage and culture promotion; MdT E-commerce as a knowledge, learning and research hub in the the textile and fashion fields.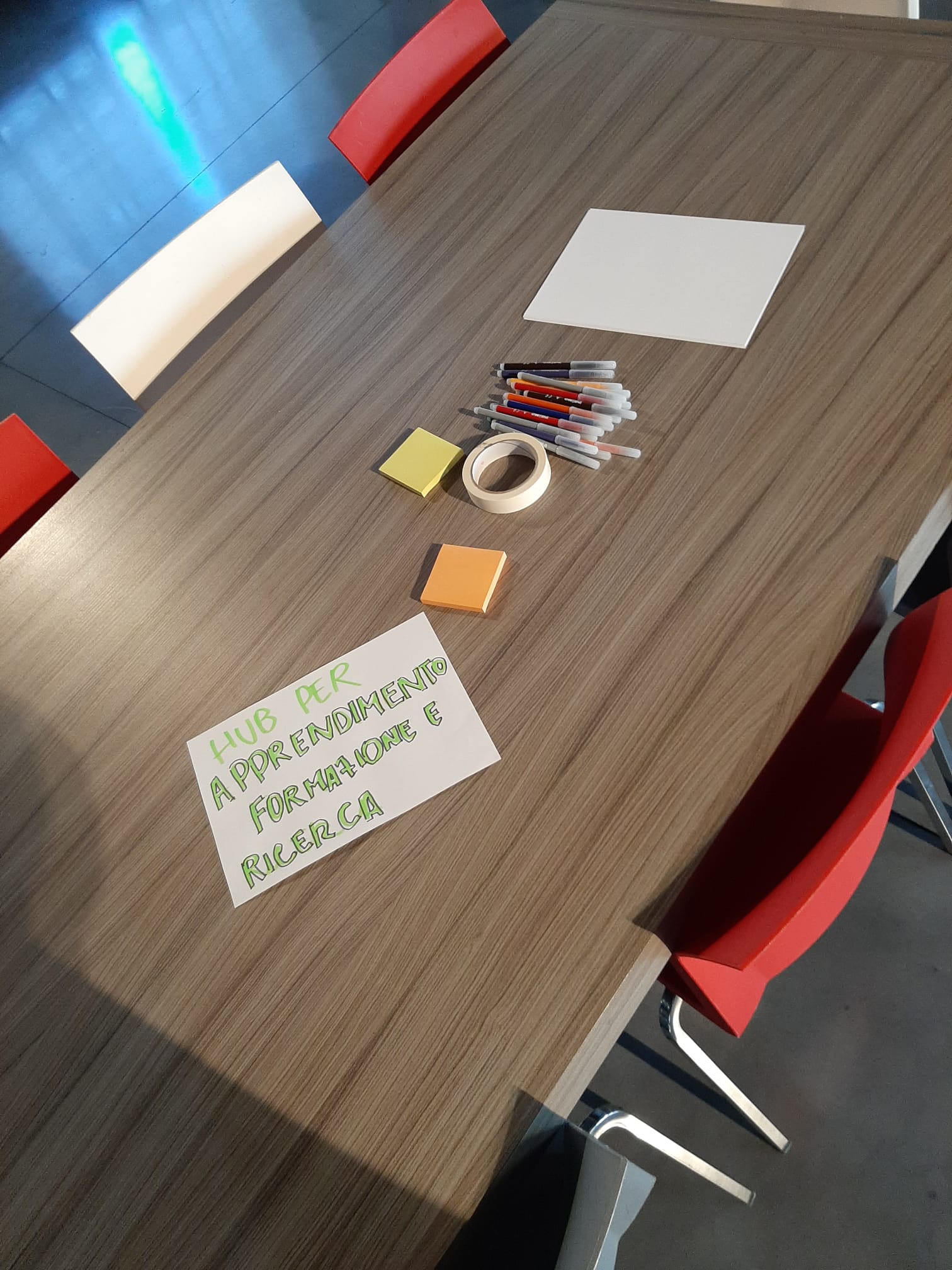 The methodologies explored to exchange ideas were various, from brainstorming sessions to quick, post-it ideas, to lead to the creation of different scenarios and pitches presented to the whole room at the end of the day. Three ideas in total were pitched in the afternoon: a Museum Capsule Collection, made of a set of new merchandising artefacts designed by emergent designers strongly connected with MdT collection, archive and temporary exhibitions; the Tuscanian Museums E-commerce: a collective platform where to purchase artefacts and items from a range of local museums; IlluminaMenti, a MdT archive exploration and learning service for non-experts to engage with a surprising, gamified, semi-structured online museum experience, to be purchased in MdT e-commerce.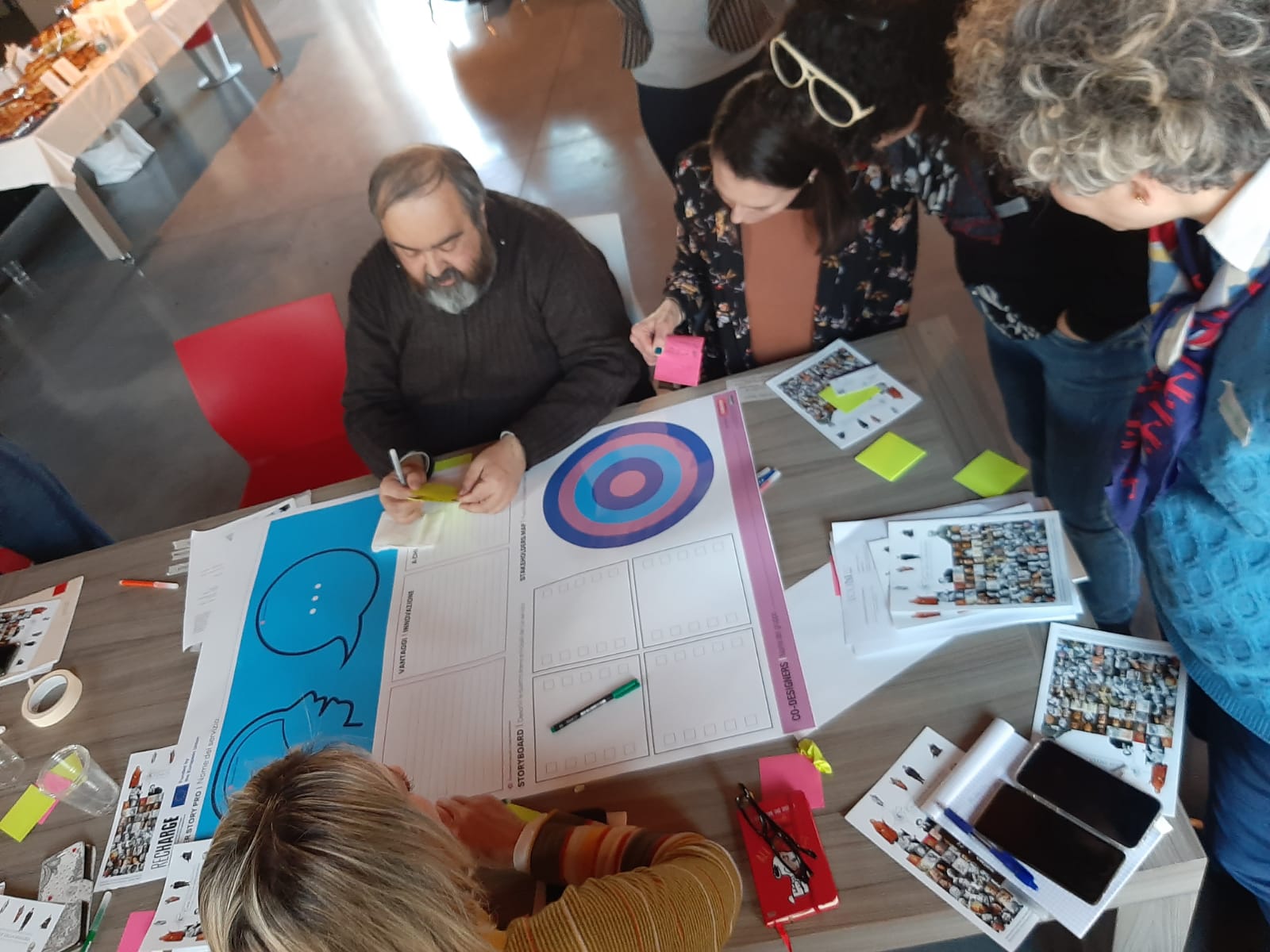 After the pitches the participants left satisfied and definitely recharged - some taking with them doggy bags of delicious food offered at lunchtime, and of course all of them with their RECHARGE mugs!