RECHARGE Diary
In this section you will read updated contents and news about our project and its implementation.
EMM co-creation workshop at VIVISTOP Innovation Studio in Tallinn
On June 15, EMM held their second LivingLabs workshop, this time in the studios of the VIVITA Creativity Accelerator for youth. The workshop was carried out in cooperation with VIVITA. 
Children and young adults between the ages 11-23 were invited along as co-creators (and eventual end users) of the designed pilot product. Other workshop participants included GLAM sector representatives and three digital innovators, companies that engage in extended reality solutions.
The aim of the second LL workshop was to brainstorm for creative solutions that open up and breathe new life into the Maritime Museum's exhibits. The 11-23 age group is indeed considered as most likely not to come to museums, as teachers no longer make school visits and they are not parents themselves.
The full-day workshop unfolded in three consecutive sessions, each inspired by one tech company and their creative background, the introduction was followed by a presentation by EMM trying to give some ingredients about the exhibits to guide the brainstorming in the right direction.
The first session focused on a 'large', but not well presented exhibit – the 16th century shipwreck displayed at the Seaplane Harbour. Participants engaged in the exercise called 'Crazy Eight' (8 ideas in 8 minutes) to come up with solutions for how to present the wreckage in interesting and educational ways.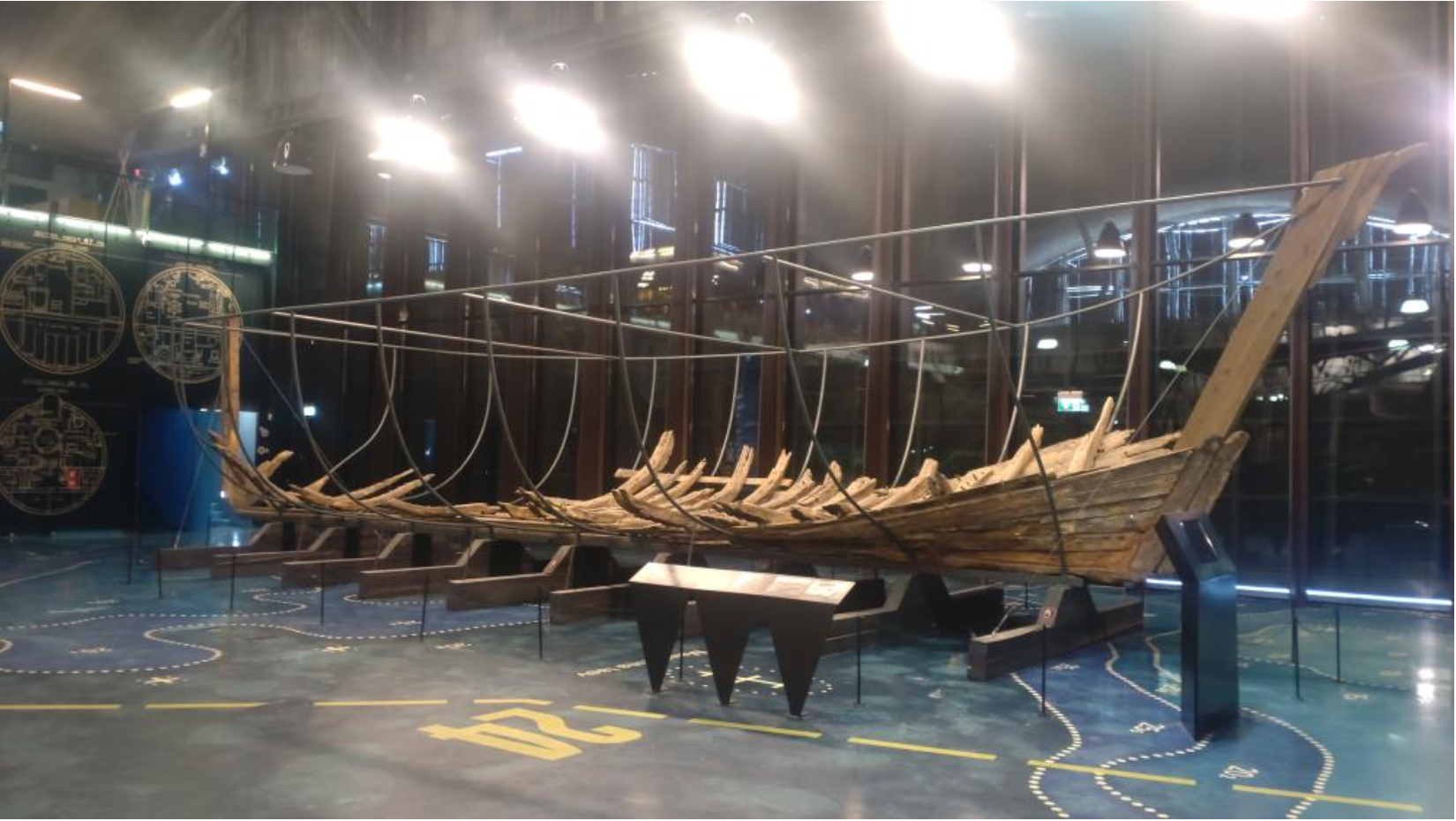 The shipwreck "Maasilinna" displayed in Seaplane Harbour. 2023. P: T. Siig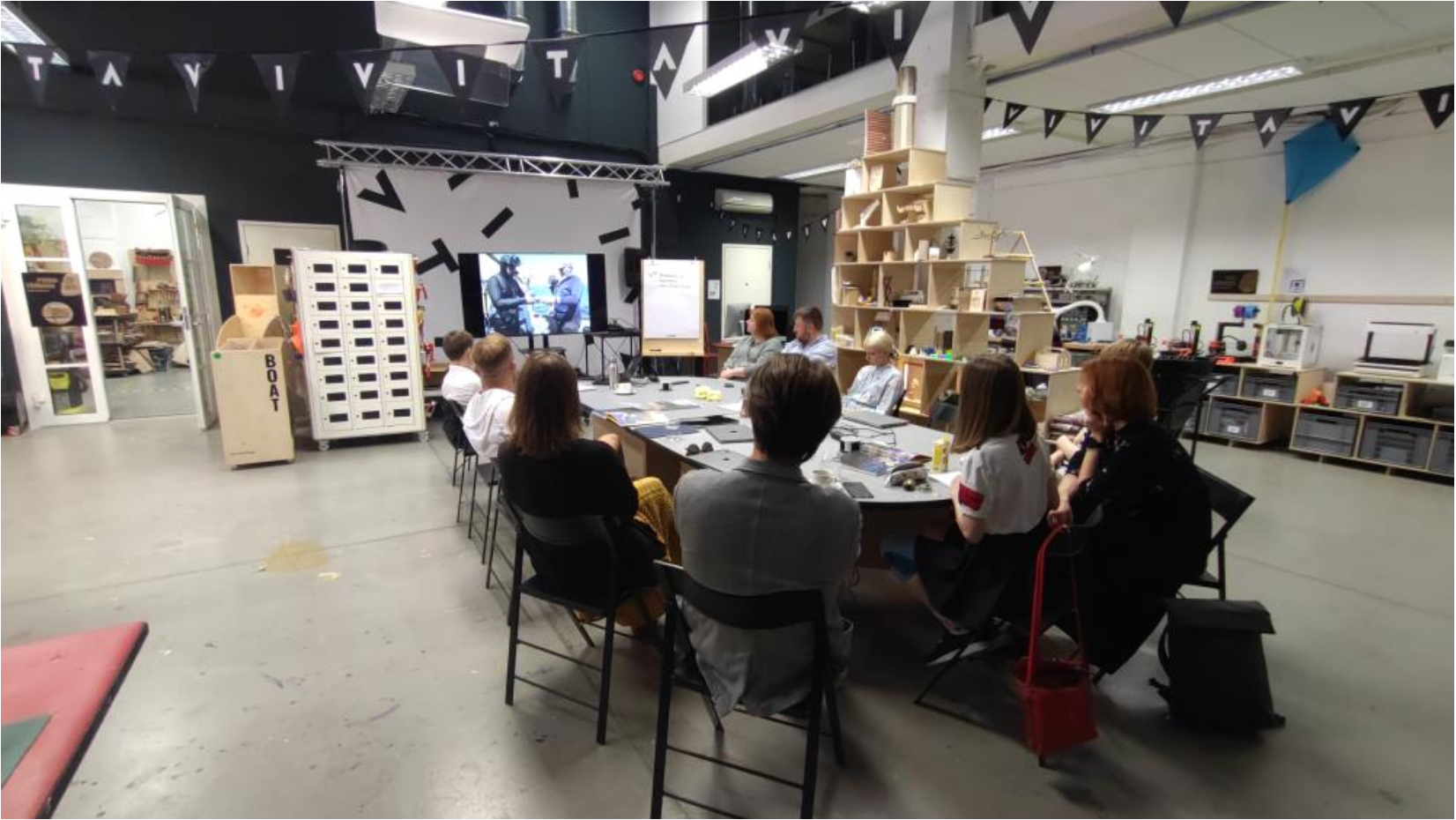 The first workshop led by the company "Vihmakass ja Kakerdaja," participants watching a documentary about the shipwreck "Maasilinna". 2023-06-15. P: T. Siig
The same process was repeated with two other digital innovators taking the lead – the second session focussed on bringing a 'large space' or museum building to life (the Seaplane Harbour hangars), and the third – on a 'smaller exhibit,' an historic naval mine.
The second session was led by BlueRay, who presented their VR Histoy Solution. EMM showed the promotion video of Seaplane Harbour.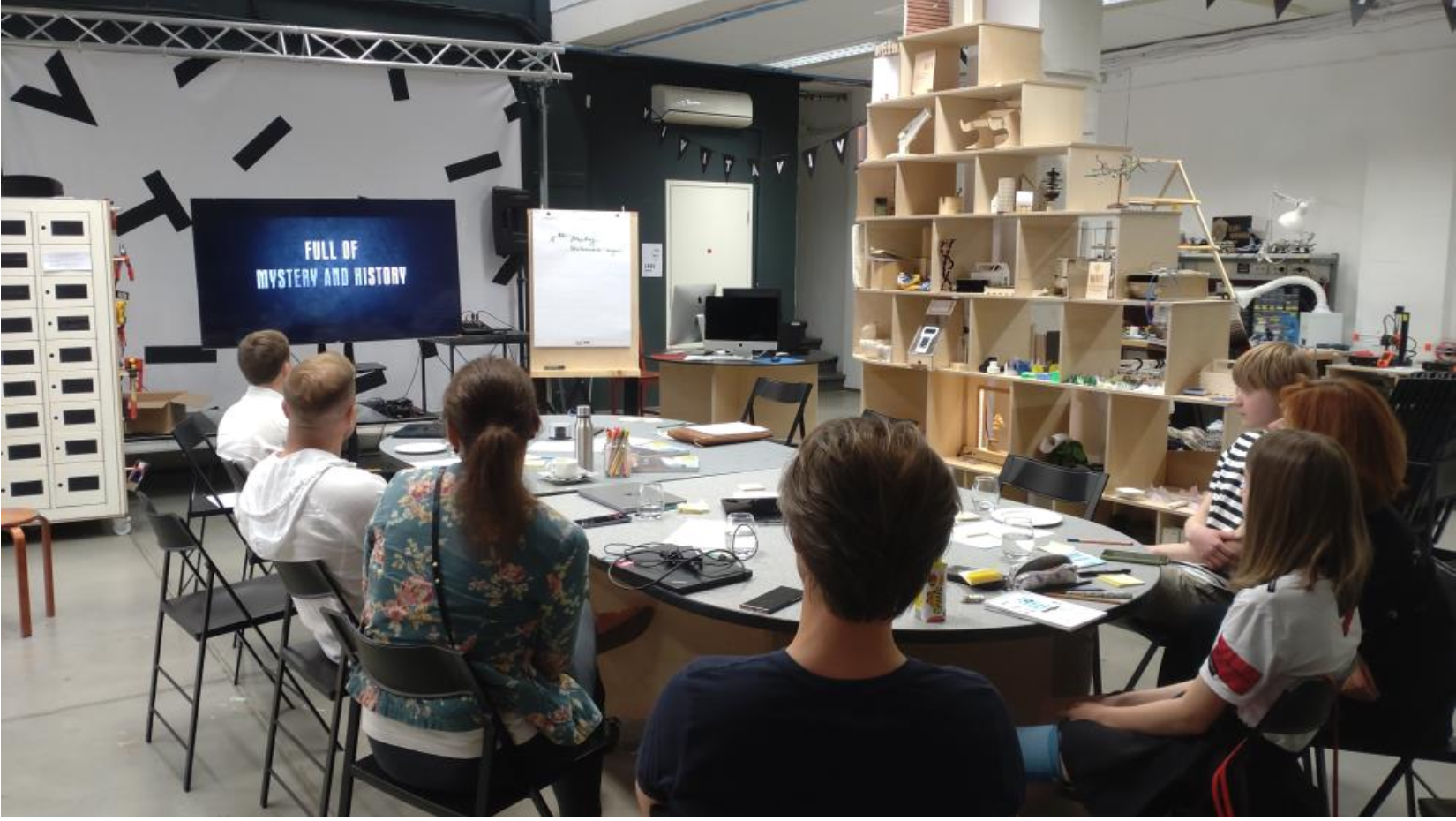 The second workshop led by the company BlueRay, participants watching a demo video of Seaplane Harbour. 2023-06-15. P: T. Siig
The third workshop was led by MobiLab, during the whole day participants played with two tablets that had RealityMaker installed. The participants brainstormed on different objects in Seaplane Harbour permanent exhibition, to get the ideas going EMM showed an animation about how a naval mine actually works, how mines are installed to sea and what happens if a ship hits a naval mine.

The third workshop led by the company MobiLab participants watching a demo of an augmented reality solution in EMM Fat Margaret. 2023-06-15. P: T. Siig